Become an excel expert - Training Webinar (29.06.2017, 10-12am)
CupoNation is organising a global Excel webinar workshop for everyone who is keen on mastering Excel.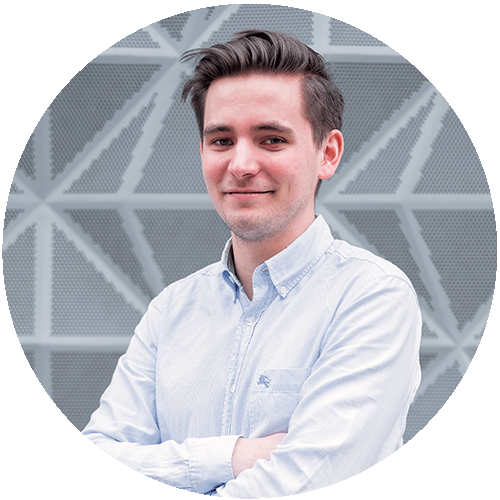 Sven Dahlin
COO North-West Europe at CupoNation
CupoNation strives to help people around the globe save money. But not only that: we also want to help you save time.

One of the biggest time savers when studying or working is without a doubt Microsoft Excel. Widely used in almost every industry, Microsoft Excel lies at the very core of every efficient management system. It can be both a money and time saver.

So why is it that many people either shy away from using Excel regularly or do not use it at all ? And why would quite a few Excel users consider the program not as time-saving, but rather time-consuming? Probably because it isn't "drag and drop", and because most people probably don't realize Excels extensive benefits.

We want to change that. Sven Dahlin is the author of the book "Become an Excel master". When released as a downloadable e-book via LinkedIn last year, the book went viral. People from all over the world were able to learn from Svens extensive experience and were able to apply his knowlegde to their everyday life, both personal and professional.

Now CupoNation is giving you the same possibility, by setting up a free of charge workshop with Sven himself. In the webinar he will go through the nuts and bolts of Excel and give you his best tips and tricks which will transform you into an Excel master in no time.
BECOME AN EXCEL MASTER
The following topics will be covered:
A Deepdive into Excel


Sven Dahlin will gradually introduce you to several of his best Excel tricks. You don't need to worry about taking notes or writing anything down. The entire webinar will be made available for participants afterwards.

What exactly do you want to learn?


Become involved in the webinar yourself! If you have a certain Excel challenge or question that might be relevant for the session, you can present it during Sven's presentation. Sven will do his upmost to solve as many challenges and answer as many questions as possible in the final part of the webinar.
ABOUT THE WEBINAR
PRICE


The webinar is free of charge.

date


The webinar will take place from 10-12 AM on Thursday the 29th of June 2017. This includes a 30 minute window for a questions and answers session at the end.

NUMBER ONE


Our goal is to make you the go-to person in the office when it comes to all things Excel.

prize


Everyone who participates in the webinar will additionally receive a free ebook version of "Become an Excel master".

SIGN UP


Feel free to sign up until 12pm on Wednesday the 28th of June at the latest, by submitting your information in the form beneath. You will receive an email with all the necessary information to participate 15 minutes before the webinar.

Requirements


A computer with an internet connection. Some basic knowledge of Excel.